Are Your Career and Lifestyle in Jeopardy Because you are 50+ Years Old?
The 50-60 Something ™ Start-up Entrepreneur is the Solution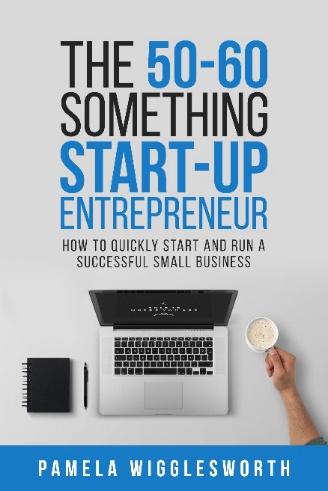 INTRODUCTION
Across the globe there is an increasingly forced exodus of 50 t0 60-year-old employees happening within organizations across multiple industries.
Losing your job at 50+ brings with it a host of major issues that can have a long-term impact on your lifestyle, your immediate family and your financial well-being.
The simple truth is that most men and women in first-word countries are not in a position financially to retire just now and live the lifestyle they desire for the next 30-40 years of their lives.
IT'S TIME YOU BECOME A 50-60 SOMETHING START-UP ENTREPRENEUR!
ABOUT THE BOOK
Inside the The 50-60 Something Start-up Entrepreneur: How to Start and Run a Successful Small Business following the 8P's Entrepreneurship Path Framework, you will discover a simple process on how to start and run your own small business. You will learn in a step-by-step process how each of the 8Ps, pain, person, product, perception, positioning, price, place, and promotion map out the development of a business.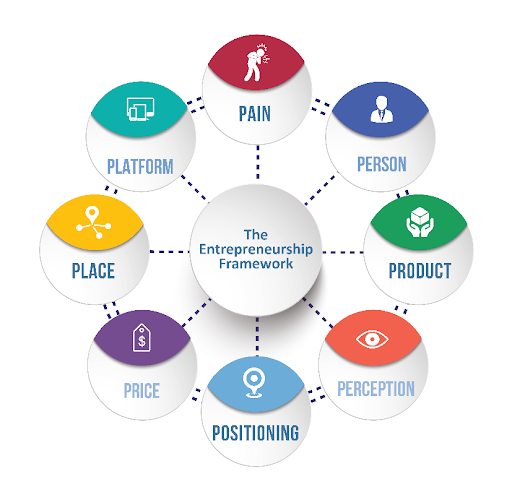 At the end of each of the framework chapters you are given a series of action steps to implement. Eventually this will lead to a personalized business model that has been crafted based on your target audience, your product or service, your price structure and marketing strategy and tactics.
Here's what's you'll learn:
How to find a product or service to sell by identifying the pains, problems, or needs of the market
How to determine the exact ideal client who is experiencing the pain or problem or that has a need
Establish what product or service solution or system to offer based on your area of expertise, knowledge of a craft or buying into a business
Learn how to develop and implement a brand perception that draws consumers to you
How to establish your consulting fee or price structure that leads to a profitable business
How to create your product or service marketing strategy using a variety of marketing tactics based on your marketing objective, budget, and timeline
How to embrace technology as your new best friend to save time, save money and on human capital
Discover how to overcome feeling overwhelmed as a new business owner with tips, tools, and techniques to support your new venture
MEET THE AUTHOR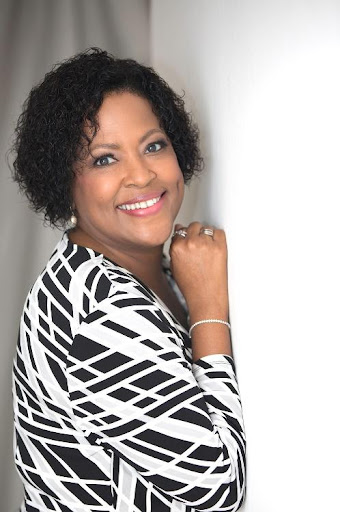 Author Pamela Wigglesworth has taken the guesswork out of what to do, where and how to begin as an entrepreneur from product, pricing and promotion to topics on the use of technology, understanding the sales process to how to overcome the overwhelm experienced by new business owners.
Pamela Wigglesworth, CSP, is an international marketing & entrepreneurship consultant, speaker, and author of three business books. She has craved out a unique space in the market, specializing in small business branding and marketing, whilst maintaining her presence in the corporate arena, working with large multinational organizations across Asia.
Drawing upon more than 25 years' experience as a business owner, she has a deep understanding of the issues and challenges facing today's small business owners and has a global and multi-cultural outlook on life and business.
Sharing stories of her own challenges and the trauma of a failed business, she inspires audiences to 'fail forward' and discover what is possible for their own business. Pamela provides valuable tactics, techniques and takeaways that can be immediately applied in their business.
She has spoken or conducted seminars in Singapore, Australia, United States, China, Malaysia, Indonesia, Brunei, the Philippines, Cambodia, Thailand, and Vietnam.
Pamela is a member of the Global Speakers Federation and served as a past Vice President of the Asia Professional Speakers Singapore (APSS). Pamela was a founding board member of the PrimeTime Business and Professional Women's Association.
Originating from the US, Pamela has been a resident of Asia for over 20+ years and lives in Singapore with her husband John.

CONTACT INFORMATION
Email: pam@experiential.sg; books@experiential.sg
FB: Facebook.com/Experiential Hands-on Learning
LI: http://sg.linkedin.com/in/pamelawigglesworth
TW: @ExpPam
YT: www.YouTube.com/ExperientialSG
ADDITIONAL 50-60 SOMETHING ™ START-UP ENTREPRENEUR PRODUCTS
The 50-60 Something Start-up Entrepreneur Journals
The paperback journal measures 8-1/2" x 11" and was created to provide a working companion to the book The 50-60 Something™ Start-up Entrepreneur: How to Quickly Start and Run a Successful Small Business. The journal has a total of 110 pages with white colored writing paper.
It includes a page for personal information followed by 12 customizable calendar pages. The journal is split between college rule lined pages at the front and blank pages at the back, providing plenty of room for you to write down your ideas, notes or to map out your thoughts. Interspersed randomly within the blank pages are motivational quotes to keep you inspired throughout your entrepreneurial journey.
BOOK METADATA
PUBLISHER: Experiential Pte Ltd
AUTHOR: Pamela Wigglesworth
TITLE: The 50-60 Something Start-up Entrepreneur
SUBTITLE: How to Quickly Start and Run a Successful Small Business
ISBN: 978-197-81-5978-5 (paperback)
978-981-11-5055-5 (ebook)
LCCN: 2017916375
BISAC: BUS025000 (BUSINESS & ECONOMICS/Entrepreneurship)
BUS048000 (BUSINESS & ECONOMICS/New Business)
BUS060000 (BUSINESS & ECONOMICS/Small Business)

Publisher's Cataloging-in-Publication Data
Names: Wigglesworth, Pamela, 1958- .
Title: The 50-60 something start-up entrepreneur: how to quickly start and run a successful small
business / Pamela Wigglesworth.
Description: Singapore: Experiential, 2019. | Summary: This book covers where and how to begin as
an entrepreneur, walking the reader through product development, branding, pricing,
distribution, and marketing to topics on the use of technology. It includes understanding the
sales process and how to overcome overwhelm by outsourcing.
Identifiers: LCCN 2017916375 | ISBN 9781978159785 (pbk.) | ISBN 9789811150555 (ebook)
Subjects: LCSH: Entrepreneurship. | New business enterprises. | Older people – employment. | Small
business. | BISAC: BUSINESS & ECONOMICS /New Business Enterprises. | BUSINESS &
ECONOMICS / Small Business.
Classification: LCC HD62.7 W54 2019 (print) | LCC HD62.7 (ebook) | DDC 658 W54--dc23
LC record available at https://lccn.loc.gov/2017916375
DISTRIBUTOR: Ingram Spark
PRINT BOOK & EBOOK PRICING US$17.95 & US$9.99 (OFFERED AT DISTRIBUTOR DISCOUNTED PRICES)
TRIM: 5.5 x 8.5
BINDING: Softcover